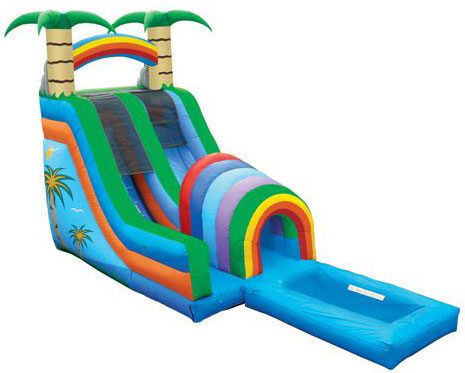 Name:tropical tunnel water slide
Material:0.55mm PVC Tarpaulin
Size:6*3*4m
MOQ:1 piece
Price:negotiable
Including:blower, repair kit
Best sewing machines

Usingthe best sewing machines ordered to handle nylon thread we doublestitch the entire unit with the best 18 ounce heavy duty Vinyl.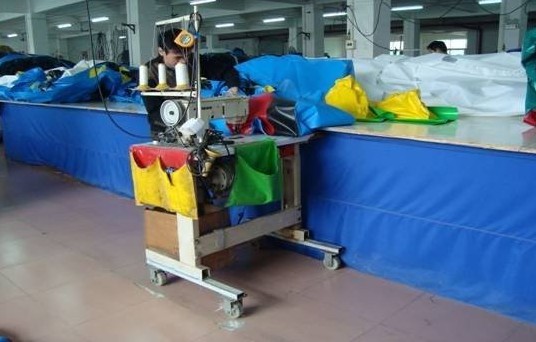 DOUBLE STITCHING EVERYWHERE
Wedouble stitching everywhere, with fourfold stitching at bottom stresspoint. Double stitching inside and double stitching outside to makesurethe inflatables are strong enough.
HEAT SEALING MACHINE
Can insure high airtight and soundness for our inflatable products.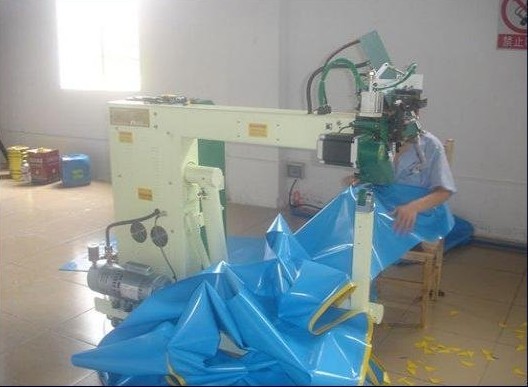 REINFORCED STRIPS AT JOINT

OurInflatables will make reinforcestrips at the bottom joint and eachcorner. So when the kids bounce on the games, you do not need to worryabout the safety at all. As the bottom can bear the kids no matter howthey play on the games.
DURABLE ZIPPERS
We make strong zipper at bottom of each inflatable. Zippers can helpyou deflate the inflatable more quickly. Above the zipper, there is azipper cover, which is help to disperse the zipper's stress.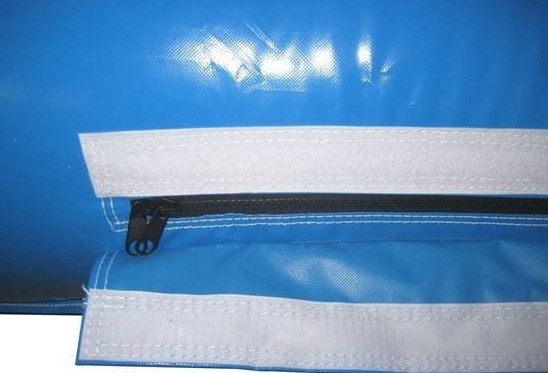 SAFETY BLOWER PIPE
For the pipe connet with blower, we specially design one flap on theinside end of the pipe, it will falp up when blower on, and will flapdown when power failure suddenly and the blower off. it can prevent theair outflow, and protect the children inside.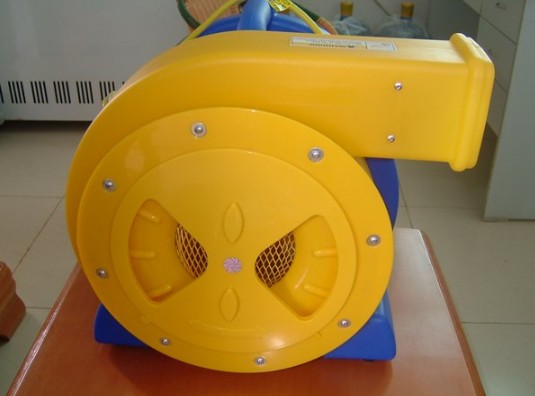 D RINGS FOR FIXATION
Each product will have thick D rings or circle rings to fix the inflatable. It makes the inflatable steady enough.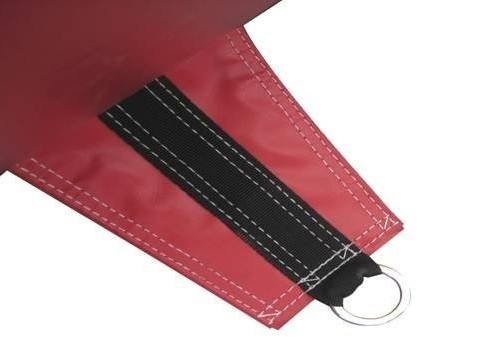 TIGHT PACKAGE BAGS
We pack inflatable games by carpet at first, then put the package intarpaulin bag so that the packages will not be frazzled during deliveryprocess. In order to let you find your goods quickly, we will paste amark paper with your order number.
Part1.inflatable slide's protection methods:
1, In order to ensure that your equipment to achieve a normal lifespan, please don't let too many children participate in playing at thebeginning. Usually on the inflatables only one child up to three squaremeters.
2, The decoration on the inflatable is for decoration, please notice the children not to pull or tear in order to avoid damage.
3, Doodle on the device with any hard things is prohibited.
4 If the equipment is damage, add some special gule in the PVC materialor its coated, wait about 5 minutes, then to glue with appropriatecompression and wait for a few minutes.
5, If the device's pressureis too soft, check there if there are too many leaks and torn holes, orpower failure; if pressure is too storng, please block the fan airinleta little point.
6, such as large-scale use of non-normaldamage,the factory can provide professional maintenance services, orreturn tothe factory directly for maintenance.
Part2, inflatable slide's installation instruction:
1, the inflatable castle placed on flat ground, had better to put amattress (such as carpets, plastic color cloth) below the inflatablecastle and then expand it.
2, Find out the inflatable castle airinlet pipe,then connect with the blower , and then alternate air inletwith a rope fastened.
3, when the blower switched on, the inflatables will be blow up within 5-10 minutes.
Part3,the installation of blower:
1,choose GB 1. 5mm2-4 mm2 cable connected to a number of meters withfans, connect the other end of the air switch, and connected to anelectric shock protector.
2, check before you use it and its plate supply voltage line,to see if they are in the same direction.
3, Choose a relable chassis ground, do some regular inspections ,by the fan air inlet on the fence, to avoid accidents.
Part4, The cleaning and collection:
1, Cut off the power, open interfaces and exhaust fans, exhaust timeusually 10-25 minutes. The excess gas must be squeezed out. If thedevice is watered, Be sure to drain the water and air.
2, Do cleaning, use detergent to clean the stain, wipe away the grease, and then cleaned with water, sun to dry.
3, Fold the device, with underside hide front, then use tarpaulin to cover it.
4, if long-term leave unused,need to clean equipment, folding,bundling, packaging. The best enviroment for storage temperature is -50 ~+40 degrees Celsius.
5, Fans should pay attention to the moistureand corrosion. Inflatable device should pay attention to rodent controlinsects bite.
Part 5, Attention:
1, Children under 6 years old is strictly prohibited to play thrilling project.
2, Avoid young children and older children playing together in order to avoid collisions.
3.Managers should arrange the play for children, all in accordance withthe rules of the game play, in order to avoid unexpected.