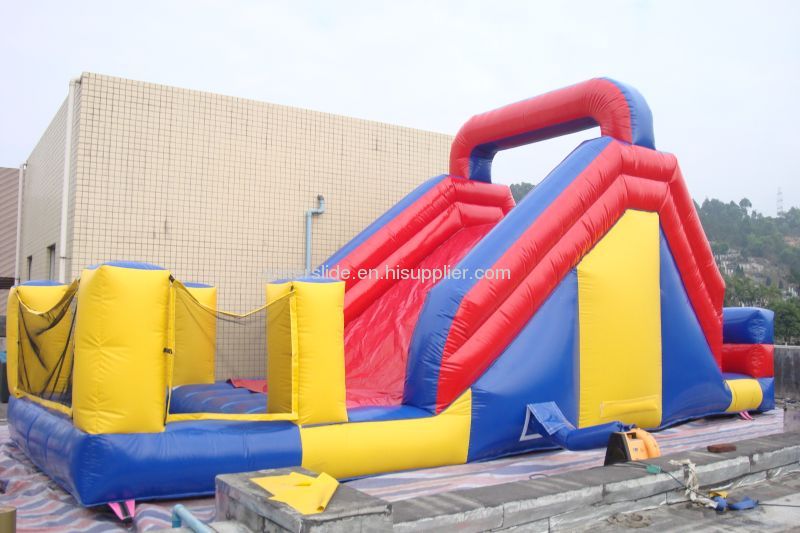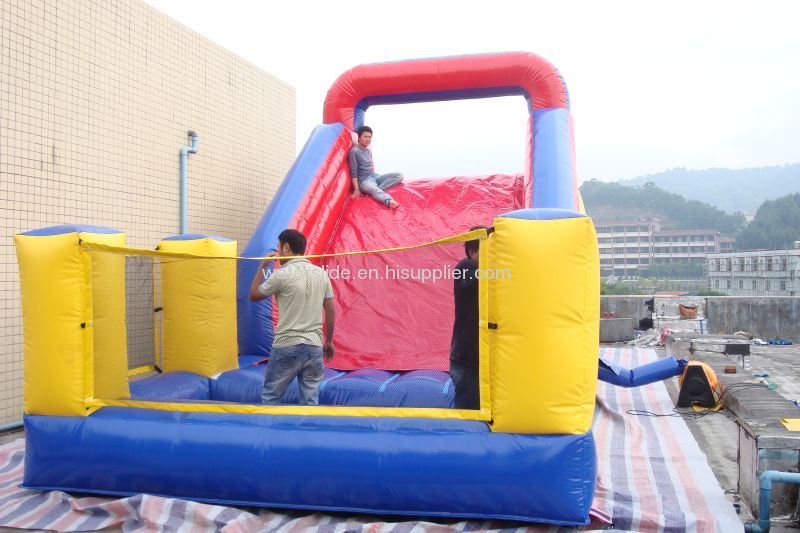 Pool water slide
Size
10*4*6m

Material
0.55mm PVC
MOQ
1 set
Handicraft
Double Stitch
Accessory
Repairing kit, CE/ROHS/UL certified blower(2 pieces)

Design
Customization service available
Terms of Payment
45% as deposit, balance before shipment.
Shipping term
By air or by sea
Delivery time
10days after comfirmation get deposit
usage
Rental business, amusement park, theme party, promotional activity, fair sign etc
Trade Terms
EXW
Price
US
Package
kgs, cm

REMARK
Print LOGO can be free!
we manufacture a great number of themed and standard inflatableslidesina range of different sizes. These giant inflatables offerfantasticROIat fairs, fetes and public functions. Each of our designshasbeencarefully engineered to offer maximum safety within theparametersofdynamic design. A full instruction manual comes witheveryslideexplaining concise instructions on how to set up your slide.Topqualityslides at unbeatable prices, including removable slip-sheetandeasygrip climb. Built to use alone or as part of an assaultcourse.Hurry upto choose variety of wet and dry slides here!
For games:
1)0.55mm pvc tarpaulin, about 620g/sqm, the flameresistanceconforms tobritish standard bs7837,and with fire retardantandwaterproof, good fordigital printing, material is very strong, thebestmaterial forinflatable games.
2) 0.5mm pvc tarpaulin, about 580g/sqm, isfire retardant andwaterproof, good for digital paiting, material isthinner, but strongas0.55mm pvc tarpaulin, very popular for small sizeinflatable gamesandadvertising inflatables.
printing:
silkprinting for material is pvc coated nylon/ full digitalpritingwhich canlast for at least 2 years if material is 8ozsuperflexmaterialor 0.5mm-0.9mm pvc tarpaulin.(mention:forthelargeartwork, if you choose digital printing games fromsuncolordesign,we offer digital printing documents. if customer's owndesign,the digitalprinting document should be offered by customer.ifclientcann't offerthe document, we will take some extra charge.)
Blower:
1) external ce blower 220v, 50hz, 380~680w, euro plug. packing size 0.4*0.4*0.3m/pc, 8kgs/pc (for ads)
2) external ce blower spec. 220v, 50hz, 1.5hp euro plug. packing size 0.55*0.5*0.4m/pc, 18kgs/pc (for games)
3) ce air pump spec. 220v, 50hz,600- 1000w, euro. plug. packing size 0.3*0.3*0.28m/pc, 3kgs/pc (for ads.)
4) inner blower spec. 220v, 50hz, 240w, euro plug. packing size 0.3*0.3*0.28m/pc, 3kgs/pc (for small ads.)
5) air dancer blower: 220v, 50hz, 750w, euro plug. packing size 0.55*0.5*0.4m/pc, 18kgs (for air dancer)